How to Interior design a Bedroom?
Feng Shui Bedroom: The Essentials
October 14, 2016 – 12:54 pm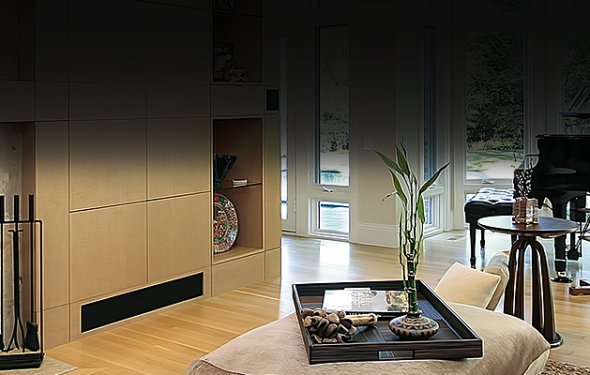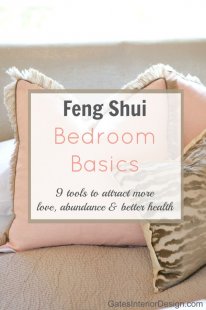 I love decorating bedrooms but they are often the most neglected rooms in the house. Typically, clients will invest the majority of their decorating dollars into their "public" spaces, leaving their bedroom naked and boring – since most don't see it. However, that is a big mistake. You spend a third of your life in your bedroom, so make it pretty! It is the space you wake up in and it's the last space you see before retiring to sleep. A space that uplifts you, inspires you and brings peace, is one that will create true rest. A room filled with clutter, poor paint choices, and mismatched furniture without intention, will feel disorganized, and frumpy…so how would you like to start and end your day? Frumpy or invigorated?
To design a modern, sophisticated bedroom many interior designers have basic tricks up their sleeve to create beautiful spaces. If unfamiliar with these tricks it can be hard to find inspiration, or even have an idea where to start. But fear not, I am here to let you in on nine secrets to help you design the perfect feng shui bedroom to boost your energy and get you moving in the right direction for health, wealth and lots of love.
1) Bedding essentials
Assuming that you already have a bed, a stylish and sleek bedroom is never without great linens. Purchase the best you can afford and always keep them simple because that promotes a better nights sleep. A textured coverlet, white sheets, and a fluffy duvet are the essentials. Here is one of my favorite sheet sets to get you started. Far to often I see many clients with mismatched sets, or worse, twenty-year old sheets still in rotation with holes in them! Tattered old bed linens will subconsciously make you feel the same, and that's not restful. You're worth every bit of those luxurious linens, so give yourself a better nights sleep and an upgrade, you deserve it!!
2) Pillows
Always have comfortable bed pillows in crisp white pillow cases combined with soft patterned accent pillows. Accents add color, texture and style to your space without being fussy. It needn't be complicated, one to two accents will do the trick and the funkier the better! And if your pillows are old, throw them out! I won't go into details but old pillows harbor old energy and dust mites – both of which will interrupt your sleep. We release stress and other energies when we lay our heads down at night – so if your pillow saw you through the death of your mom, your divorce, or cancer – get it out of your house! Pacific Coast is one of my favorite brands for high quality sleep pillows.
Source: gatesinteriordesign.com
FLY SPRAY 5-Piece 100% Hand-Painted Oil Paintings Panels Stretched Framed Ready Hang Trees Couple Kiss Love Modern Abstract Canvas Living Room Bedroom Office Wall Art Home Decoration
Home (FLY SPRAY)
Trademark:Fly Spray(A Registered Trademark,Company Serial Number: 86933514)
size:10x16inchx2, 8x20inchx2, 8x24inchx1(25x40cmx2,20x50cmx2, 20x60cmx1)
100% hand-painted oil paintings are stretched and framed, ready to hang for home decoration. Each panel has a black hook already mounted on the wooden bar for easy...
A perfect wall decoration painting for living room, bedroom, kitchen, office, hotel, dining room, office, bar etc.,and a perfect gift to your friends, families and...
Each set of oil paintings ordered from our store, Paint More, which will be equipped with gifts, including a chain?bracelet and a pair of earrings exactly showed...
Work hard and be nice to people by Penny Jane Design, Blue and Gold Watercolor Print, Home Decor, Nursery Wall, Office Space, Inspirational Quotes, Baby Shower Gift, Little Girl's Bedroom
Guild Product
Vasconia 4-Cup Granite Molcajete Mortar and Pestle


Kitchen (Vasconia)




Enjoy an authentic, hands-on tool for grinding grains, spices, and herbs, as well as making salsas, guacamole, and pico de gallo.
The beautiful granite Molcajete has a 4-cup capacity.
This mortar and pestle looks great on the counter and also looks beautiful on the table serving a hand-prepared salsa.
The smooth interior is an ideal grinding surface and overall it bears a classic, traditional design.
This product is not dishwasher safe. Hand washing is recommended.

Quality Contemporary Area Rugs by Cosy House - Best Rug for Dining Tables, Living Room Areas, Family Rooms & Bedrooms - Durable Imported Polypropylene Material - Easy Care (Extacy Rust, 5'2" X 7'2")


Furniture (Cosy House Collection)




BEAUTIFUL CONTEMPORARY RUGS TO GIVE LIFE TO ANY AREAS OF YOUR HOME - These luxurious machine woven rugs provide a modern and fashion-forward feel to your home with...
LONG LASTING MATERIAL THAT WILL RESIST YEARS OF FOOT TRAFFIC- Machine carved in Turkey with soft to the touch 100% olefin fiber; known for its legendary durability...
EASY-TO-CARE FOR AREA RUGS TO LAST FOR YEARS TO COME- Refined power-loomed construction allows for a complex design, and virtually no-shedding through its entire...
EVER-GROWING VARIETY FOR A PERFECT MATCH TO YOUR HOME DECOR- At Cosy House Collection, our mission is to provide a complete home collection of uncompromising and...
ASSURED RETURN ON INVESTMENT WITH OUR COSY HOUSE LIFETIME WARRANTY- How does this work? Every purchase you make with us includes a Lifetime Warranty. Even if way...

Espritte Art Chinese Painting of Bamboo Canvas Print, 50 x 50 cm, 3 Piece, Unframed


Home (Espritte Art)




Size:50*50cm*3Panels;Material:canvas cloth.
This frameless, giclee artwork provides vibrant color and a high degreeof fine detailing.
Due to the lighting effects, each piece may have subtle differences.
Great pieces to liven up and energize any wall or room.
Best price and quality guaranteed.
Related Posts