How to make Homemade Christmas decorations?
[DIY Bliss] Baking Soda Christmas Ornaments
August 9, 2018 – 11:07 pm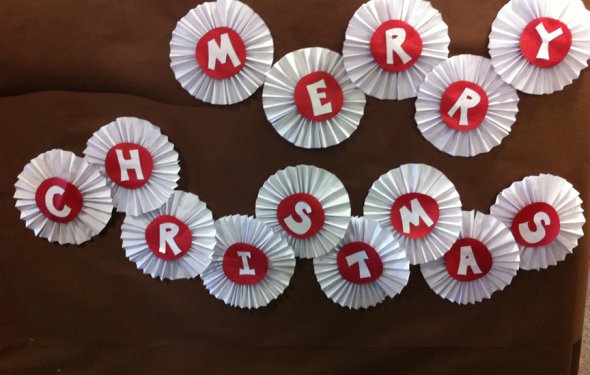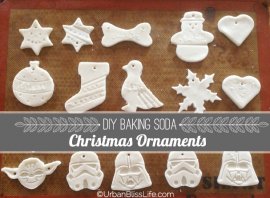 successful Make It Monday! Is yours a DIY vacation?
Ours is usually a mix of store-bought and home made accessories, presents, wrapping. Each year, we choose another type of shade theme, therefore we end up making most of the ornaments and accessories ourselves.
We've done:
This year we're doing silver, gold, white, and black. Timeless. With no matter just what color theme you utilize for your holidays, today's allow it to be Monday task offers beautiful holiday ornaments which you can use repeatedly. If you bundle all of them up carefully after usage, these can be treasured household heirlooms passed on from one generation to another, that will be anything I hope to do with ours.
Even though you DIY simply one thing this holiday season, I highly recommend trying out this Do-it-yourself xmas Ornament project.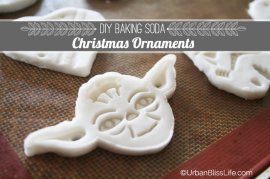 You most likely currently have the mandatory ingredients in your kitchen today (cornstarch, cooking soft drink, adding liquid), and you will utilize any cookie or pastry cutter you want. That is EASY. Trust me: as soon as you make these, you'll like to keep making more!
INGREDIENTS
1/2 cup cornstarch
1 glass cooking soft drink
3/4 cup liquid
RESULT IN THE DOUGH ORNAMENTS
Combine the cornstarch, baking soft drink, and water in a medium or big pot over medium heat. Stir components through to the blend starts to thicken, about 2-3 minutes. As soon as the blend starts to thicken into a smooth surface, eliminate from temperature. Immediately form the dough into a ball and place into a glass dish; cover with a damp fabric to permit the bread to cool off a little.
Preheat range to 175 levels.
After a few momemts, whenever bread is slightly cooled to the touch, location onto a rolling mat and knead the bread gently. Feel free to add more cornstarch should you feel the bread is too sticky to knead precisely.
Roll-out the dough on rolling mat (i take advantage of this nonstick silicone polymer Silpat Roul'Pat) or onto a cutting board lightly dusted with cornstarch (to avoid sticking) to 1/4 inch-thick.
Cut-out forms using cookie cutters. Very carefully, lift the forms out and transfer all of them onto a prepared cooking sheet covered with a Silpat or parchment report.
Use a straw or a lollipop stick to poke a hole in the center top of every decoration.
Bake at 175 degrees for 45 moments to 1 hour, according to your oven. Change the sheet 180 degrees midway through baking time for you make sure even baking. If sides start to relax during baking, gently tap down until level.
TIPS & TIPS:
Do not press too hard when making structure impressions; it is easy to drive right through the dough.
You can add additional decorations by painting the ornaments, including sparkle, ribbon – you identify it!
Source: www.urbanblisslife.com
Related Posts